"Jesus is ALIVE and these dry bones shall LIVE!" During my brief four days in Ecuador, I developed a deep love for the people and this land. The city of Cuenca is a verdant valley of 8,000 feet elevation, surrounded by grand green mountains. Streets are well paved and driving is orderly and the supermarket resembled a typical US grocery store. But right around the corner from the supermarket, was a stall roasting a whole pig along with the carcasses of several unfortunate guinea pigs!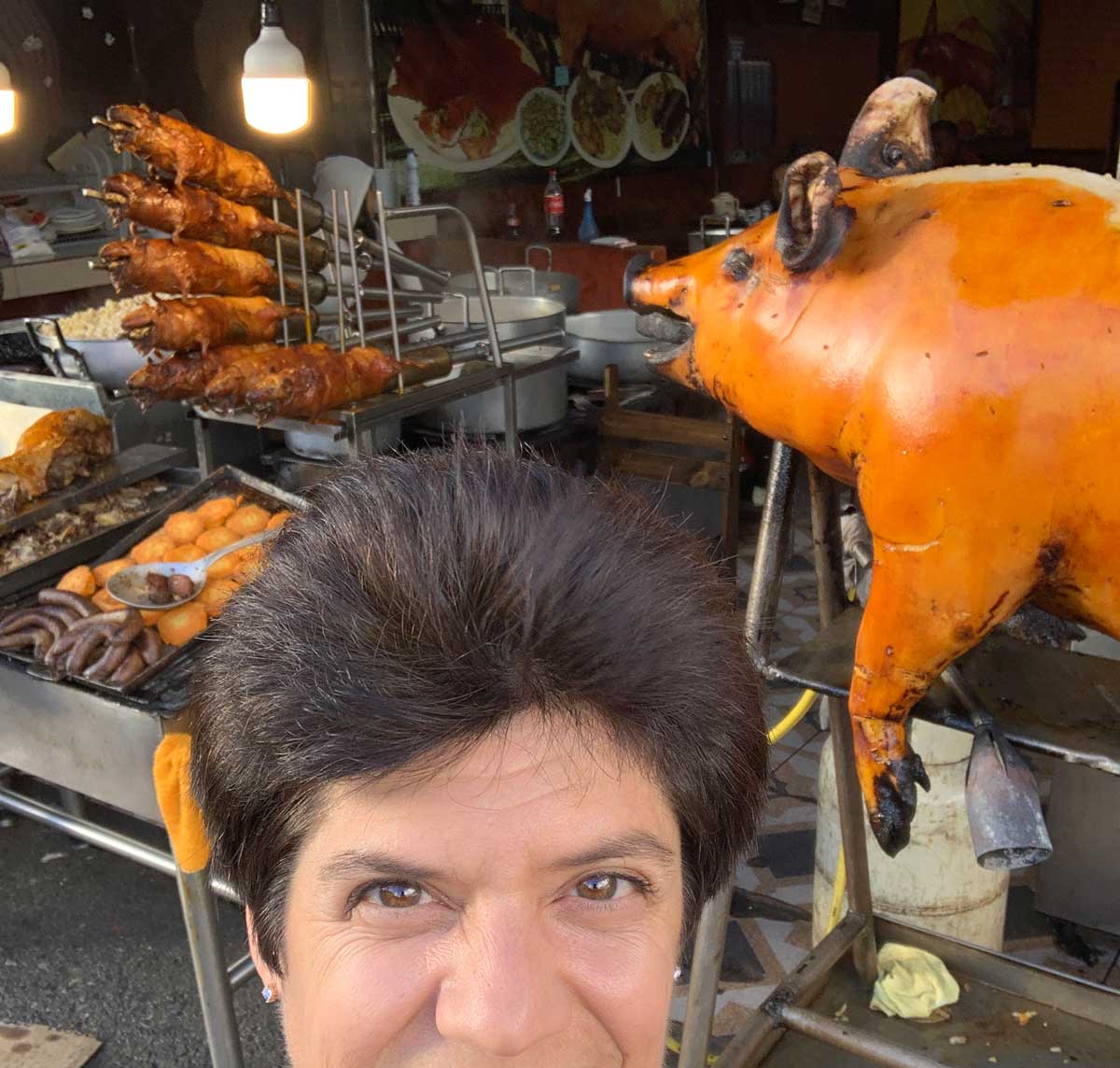 A few weeks later in Peru, I took a stab at eating guinea pig. Once you banish from your mind the thought "I'm eating a large rat," it's not too bad - a bit chewy.
Bolivar and his family are true pioneers of revival laboring to bring life into the centuries of spiritual darkness and idolatry of Ecuador. Problems of this land include faithlessness. Due to alcoholism, many grow up without a father. Because father is either absent or abusive, people turn to the one who is loving and there for them, the mother. Hence worship of the virgin Mary, and even of the mother of Mary, is very prevalent.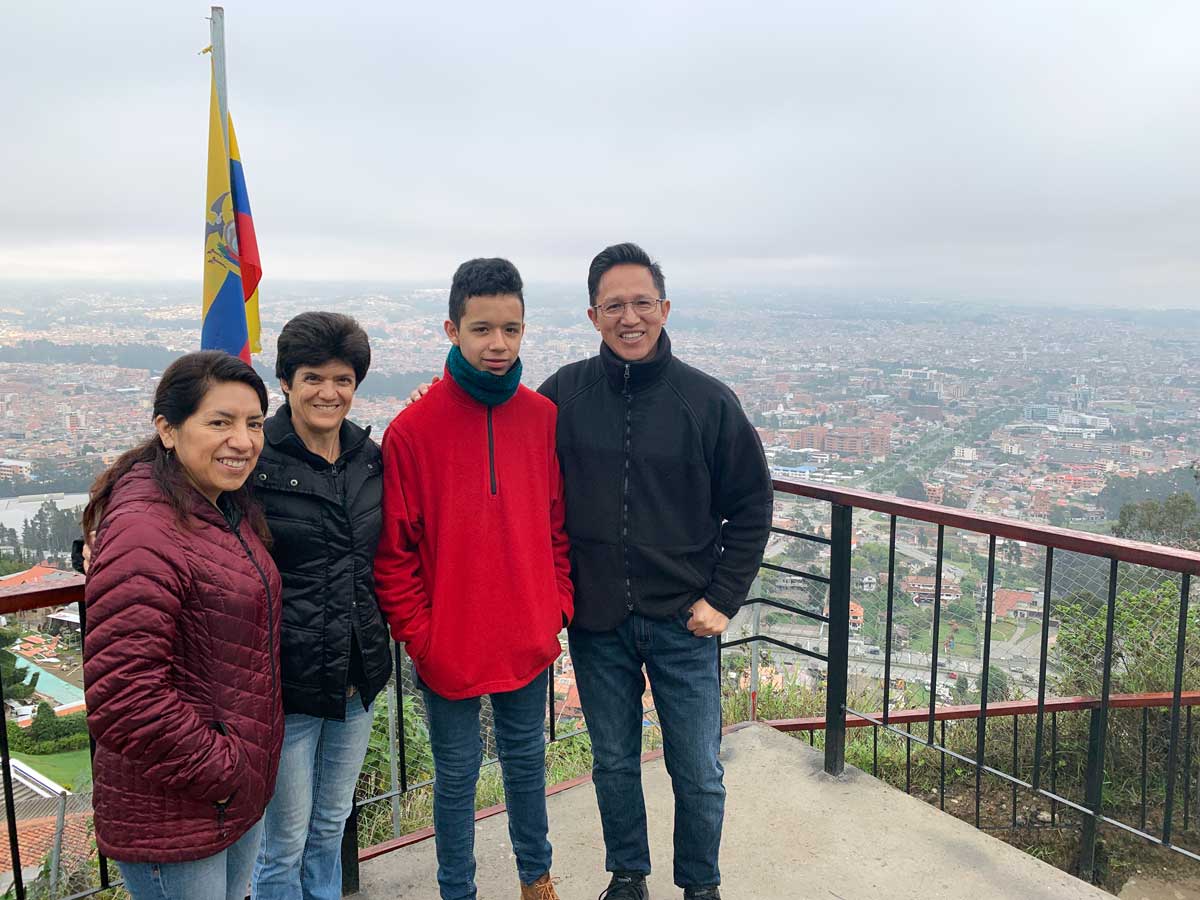 Leanna with Bolivar, son and a church member, after an early morning time of intercession over the city of Cuenca.
Bolivar and Ximena have set aside the largest room of their rented house and modified it for use as church and dance floor. Church AND DANCE FLOOR? Who ever heard of that? Well Bolivar is breaking many traditional bondages and teaching the believers to celebrate Jesus - and to do so in their own native cultural styles!
(INSERT DANCE VIDEO)
Throughout the first two days of meetings, we had a fantastic time. I ministered life and healing to the nation, and the Lord gave me a word from Ezekiel. I saw the centuries of fear, superstition, alcoholism and hopelessness that plague the land. I saw them all as having caused the people to be like dry bones. But then I saw the breath of the Lord breathing upon them, and flesh coming into them and life and vibrancy. I led the congregation into a rousing faith declaration, as God's Kingdom citizens leveraging our authority to bring God's will upon the land. Together as one we shouted, "Jesus is alive in Ecuador! In His name, these dry bones shall LIVE!"
From their seeds, we declare that a mighty resurrection of hope, salvation, and transformation will be ignited across the land and into the heart of Ecuador.
Behind the house, Bolivar and his church are working on another innovation: A mobile church building, so that if they ever have to leave this rented property, they can take the building with them! Bolivar stressed that his heart's desire is to conduct outreaches bringing the gospel to unreached rural areas of Ecuador.
He along with Ximena and their lovely, talented kids are true pioneers of God's Kingdom in this region.